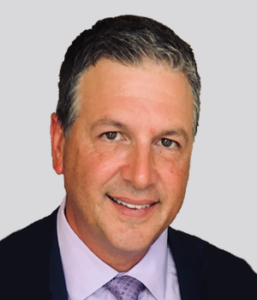 Jim Zink
Jim joined the organization in 1996 managing sales for the Zink Foodservice division in Northern Ohio.
In 2001, Jim purchased the company with Mike McGuire.  Today, Jim focuses on organizational development and culture, key relationships, and strategic direction for all of the Zink businesses.
Master of Business Administration, Cum Laude, University of Notre Dame, 1994
Bachelor of Business Administration, Finance, University of Notre Dame, 1993
Mike McGuire
Mike McGuire started at Finn Zink Associates in 1988 as a Territory Manager in Indianapolis. After 9 years in Indianapolis and another 5 years in the Cincinnati office, he moved to Zink Marketing's headquarters in Columbus in 2004, after he and Jim Zink purchased the company from Skip Zink.
With more than 34 years of experience in the foodservice industry, Mike is qualified to provide the product application and technical detail needed in today's ever changing commercial kitchens. Mike has held a long-term leadership role helping to transform Finn Zink to Zink Marketing to Zink Foodservice and now to Zink Corp.  As Managing Partner and Integrator for Zink Foodservice's numerous operations, Mike oversees the 100+ employees across 5 divisions . Duties includes analyzing mergers & acquisitions, providing leadership in strategic planning, overseeing organization & business development, as well as competitive analysis, customer satisfaction and maintaining key manufacturer relationships.
Mike is a Certified Professional Manufacturers Rep (CPMR) and has the CSFP level 3 certification. He was a member of the MAFSI National Board of Directors from 2008 to 2015, On the MAFSI National Executive Committee from 2011 to 2015 and served as MAFSI President in 2013
Bachelor of Science in Business Administration – Bowling Green State University
Mike and Tracey have three adult daughters and spend time in Columbus Ohio and Watercolor Florida.